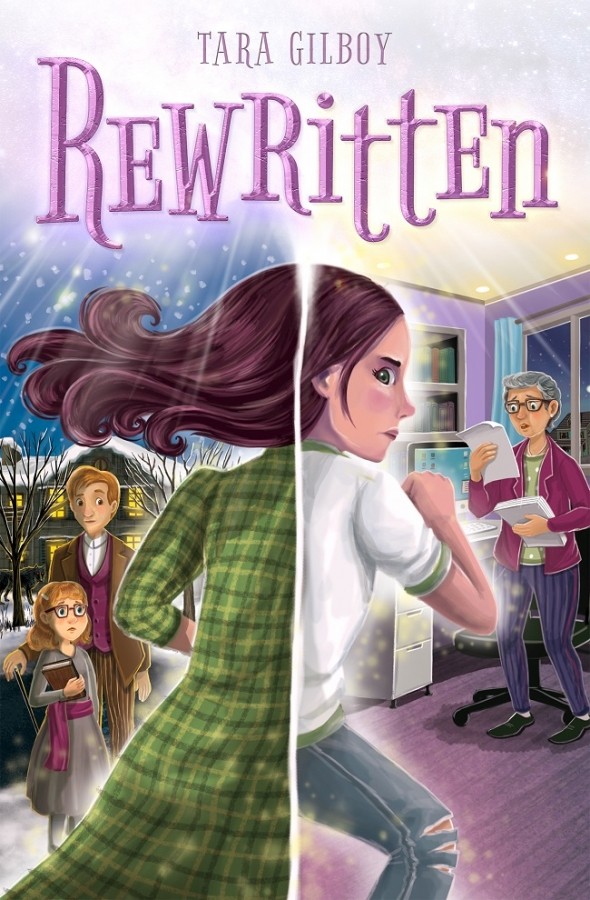 After learning the truth about her own fairy tale, twelve-year-old Gracie wants nothing more than to move past the terrible things author Gertrude Winters wrote about her and begin a new chapter in the real world. If only things were going as planned. On the run from the evil Queen Cassandra, the characters from Gracie's story have all been forced to start over, but some of them cannot forget Gracie's checkered past.

Even worse, Gracie discovers that her story is still being written in Cassandra's magic book, the Vademecum. As long as Cassandra has the Vademecum, none of the characters are safe, including Gracie's mom and dad. In a desperate attempt to set things right, Gracie finds herself transported into another one of Gertrude's tales—but this one is a horror story. Can Gracie face her destiny and the wild beast roaming the night, to rewrite her own story?
Available at:
Mysterious Galaxy, my local Indie!
Twelve-year-old Gracie Freeman is living a normal life, but she is haunted by the fact that she is actually a character from a story, an unpublished fairy tale she's never read. When she was a baby, her parents learned that she was supposed to die in the story, and with the help of a magic book, took her out of the story, and into the outside world, where she could be safe.
But Gracie longs to know what the story says about her. Despite her mother's warnings, Gracie seeks out the story's author, setting in motion a chain of events that draw herself, her mother, and other former storybook        characters back into the forgotten tale.
Inside the story, Gracie struggles to navigate the blurred boundary between who she really is and the surprising things the author wrote about her. As the story moves toward its deadly climax, Gracie realizes she'll have to face a dark truth and figure out her own fairy-tale ending.
You can order a signed copy from Mysterious Galaxy, my local indie, here.
Also available at: